ANC Concierge has found flower shops near Arlington National Cemetery to make it easy for you and your family. Flowers are a big part of Funerals, especialy at during a funeral at Arlington National Cemetery. You can have roses for everyone to put on the casket or a nice boquet to stand beside it.

There are two florist near Arlington National Cemetery that we recommend, and they are Twin Towers Florist and Conklyns Florist. The main reason we selected the two companies was for their outstanding website that has sections dedicated to displaying beautiful arrangments made just for the cemetery (click on the above links on the florist names to view the arlington cemetery speciality pages).
About Twin Towers Florist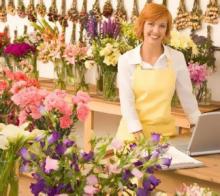 Twin Towers Florist is located less than a mile away from Arlington National Cemetery in Arlington, VA.  We provide professional floral services for memorials and ceremonies held within the cemetery including the wreath laying ceremony at the Tomb of the Unknown Solider.  Place your order over the phone or online for same day delivery.
Since 1981, Twin Towers Florist, Arlington has brought beautiful, fresh flowers & plants to a loyal and ever-growing client base in the DC Metro area and worldwide.  We are an actual family owned and operated florist located in the mall of the Twin Towers, adjacent to the Iwo Jima Memorial.
About Conklyns Florist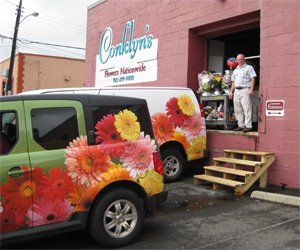 Conklyn's Florist was opened in Arlington, Virginia in 1938. An additional shop opened on King Street in Old Town Alexandria just over 50 years ago. In the 1960s we opened a store in the Pentagon. In 2002 we consolidated our operation into a retail/design facility on Jefferson Davis Hwy. We are just one mile north of old town Alexandria and 3 miles south of National Airport, the Pentagon, Arlington and the Washington DC border.